Wil jij blijvende verandering? Grip krijgen op wat jij wilt en waar jij gelukkig van wordt? Fysieke en mentale gezondheid?
Een gezond, sterk en energiek lijf.
Rust in je hoofd.
Zelfverzekerd en liefdevol keuzes maken waar jij gelukkig van wordt.
Vrolijk en vol enthousiasme door het leven gaan.
Oprechte en echte verbinding met de relaties om je heen.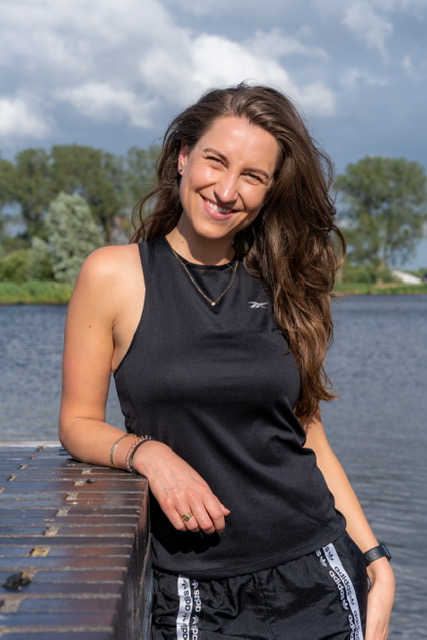 Door middel van mijn holistische aanpak kijk ik naar jou als mens in zijn geheel. Ik coach op een gezond hoofd, gezond lijf en gezonde relaties.
Vanuit een eerlijke communicatie luister ik scherp naar je woorden, spiegel wat ik zie en zeg je wat ik denk. Het doel is om patronen in kaart te brengen en doorbreken. Datgene uit de weg ruimen wat je scheidt van wie je al bent. Ik help jou om helderheid te scheppen en meer bewustzijn te creëren met als doel jou uit te dagen je eigen kracht te gebruiken. Hierdoor zul je in staat zijn nieuwe keuzes te maken en ruimte te geven aan jouw talenten. Alles draait om bewustwording en vertrouwen. Geluk en gezondheid kunnen niet anders dan automatisch volgen.
Uitgebreide gezondheidscheck aan de hand van een vragenlijst met betrekking tot de fysieke, mentale en emotionele gezondheid.
Bloedtest op een ATAL locatie naar keuze.
Analyse bloedtest.
Consult met voeding-, suppletie- en leefstijladvies n.a.v. je uitslag.
Het coaching traject bestaat uit verschillende modules waarin je aan het werk gaat door te lezen, schrijven, luisteren en kijken. We testen je bloedwaarden waarop een voeding- en suppletieadvies volgt en werken verder vooral aan de bovenkant door de kwaliteit van je gedachten onder de loep te nemen.
Coachingsessies kunnen per video call gehouden worden of op meerdere locaties in Amsterdam. Om blijvende verandering te behalen, raad ik je aan om voor minimaal 6 maanden een traject aan te gaan. Ik geloof dat gedragsverandering optreedt na 3 maanden en dat deze veranderingen blijvend zijn na 6 maanden coaching. Daarnaast werk ik graag met mensen die zich voor 100% willen en kunnen inzetten voor hun (persoonlijke)ontwikkeling en hier dus ook een commitment voor aan willen gaan.
Tijdens een telefonisch intake gesprek hoor ik graag jouw verhaal en wat je wilt bereiken. We beoordelen samen of het een match is en of we een traject met elkaar aan gaan. Naar aanleiding van dit gesprek kunnen we de lengte van het traject, het aantal sessies en de totale investering van jouw persoonlijke traject bespreken. De kosten voor dit gesprek zijn €24,- euro en bij het afnemen van een traject zit deze inbegrepen.